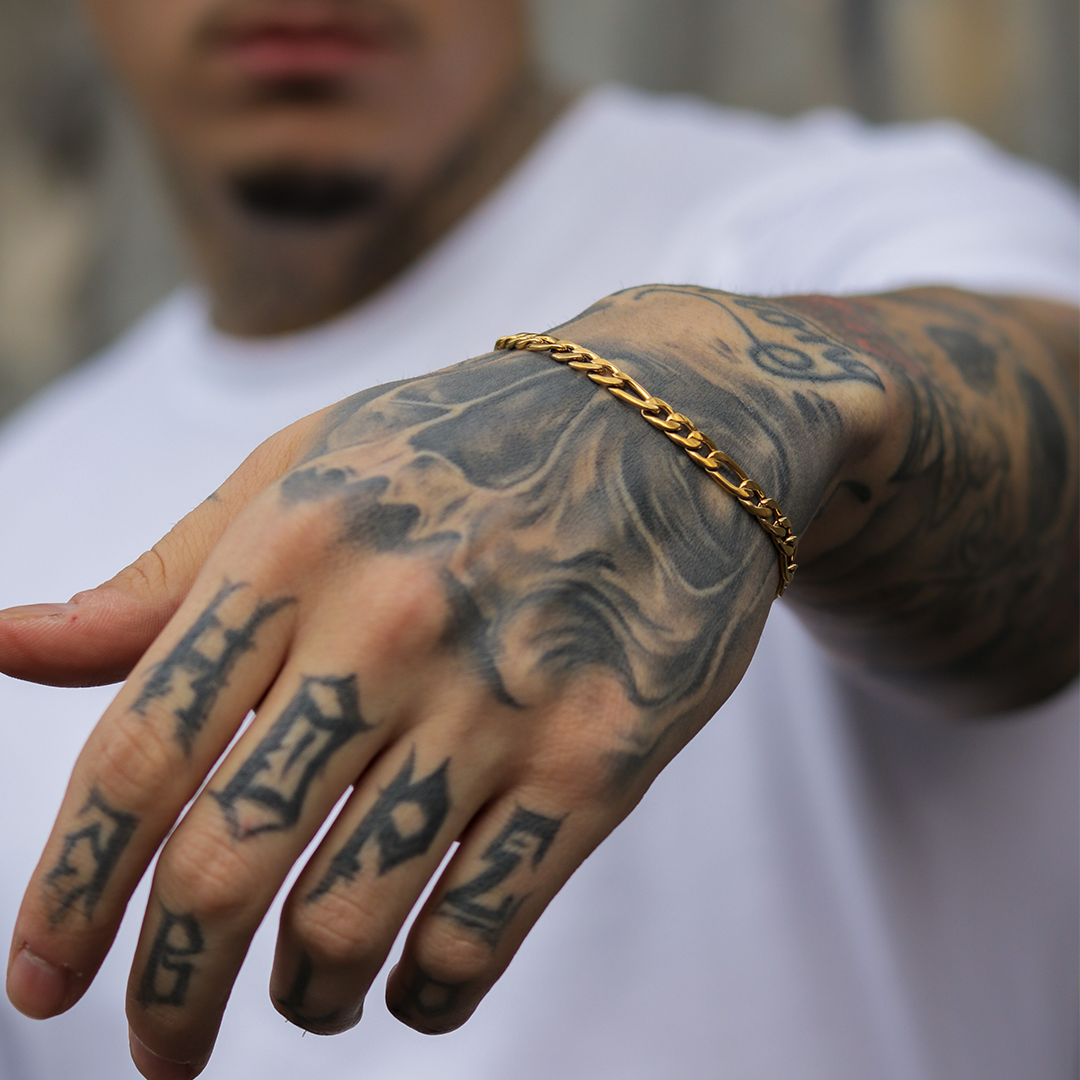 Decoding Style: A Guide to Finding the Perfect Men's Bracelet Size
Choosing the right size for your bracelet is crucial for achieving a polished and comfortable look. Whether you're a seasoned accessory enthusiast or just starting to explore the world of men's bracelets, understanding the average size is essential. In this guide, we'll delve into the factors influencing bracelet sizing, how to measure your wrist correctly, and some popular men's bracelet styles to elevate your wrist game.
Understanding Bracelet Sizing:
The average men's bracelet size typically falls between 7.5 to 8.5 inches. However, wrist size can vary significantly from person to person. It's essential to consider factors such as personal preference, style, and the type of bracelet you're interested in when determining the ideal size.
Measuring Your Wrist:
To ensure a perfect fit, start by measuring your wrist. Use a flexible measuring tape or a piece of string to wrap around the circumference of your wrist just above the wrist bone. Make sure it's snug but not too tight. Once you have the measurement, add about 0.5 to 1 inch to allow for movement and comfort. This additional length is crucial, especially for bracelets with larger beads or clasps.
Popular Men's Bracelet Styles:
Beaded bracelets are versatile and come in various bead sizes. Opt for a size that allows the beads to sit comfortably around your wrist without feeling too snug or loose.

Leather Bracelets:

Leather bracelets often have adjustable closures, making them easier to fit a range of wrist sizes. Measure your wrist and choose a bracelet with multiple sizing options for a customized fit.

Cuff Bracelets:

Cuff bracelets should fit snugly around your wrist without being too tight. Measure the circumference of your wrist and choose a cuff size that falls within that range.

Chain Bracelets:

Chain bracelets can be adjustable or come in various lengths. Ensure the bracelet has a size that complements your wrist size and allows for comfortable movement.
Finding the perfect men's bracelet size is a personal journey that involves understanding your wrist measurements, style preferences, and the type of bracelet you're interested in. Whether you prefer the rugged charm of leather, the natural elegance of beads, or the timeless appeal of a chain, selecting the right size ensures that your bracelet complements your style while providing the comfort you need. Experiment with different styles, sizes, and materials to discover the perfect fit for your wrist, and let your accessories make a statement about your unique sense of style.