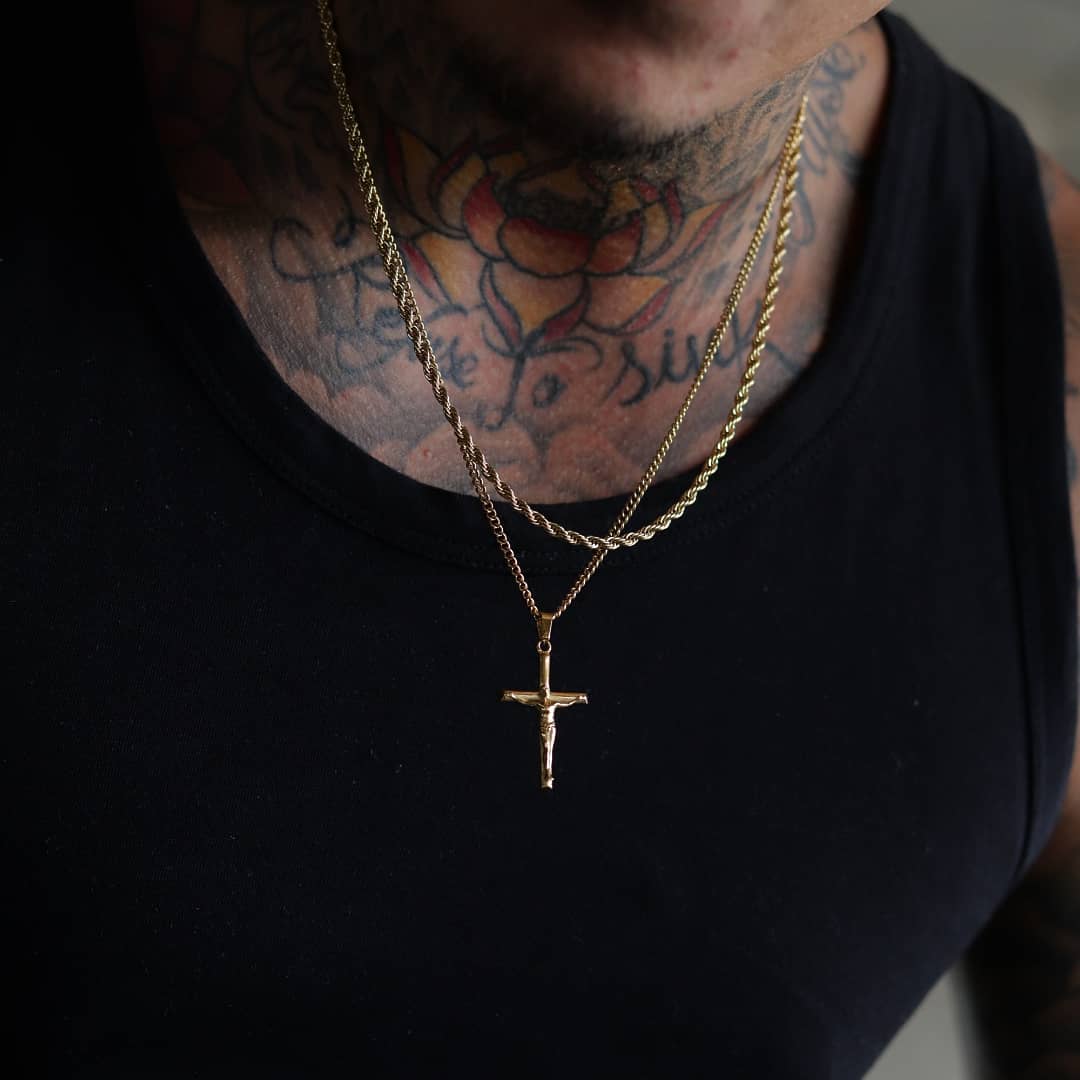 Men's Jewellery Trends for 2023: What's Hot and What's Not
As the fashion world continues to evolve, men's jewelry is no longer relegated to the background. It's stepped into the limelight, with a slew of exciting trends that are shaping the way modern gents accessorize. In 2023, we're seeing a fusion of classic sophistication and contemporary creativity. Join us as we dive into the world of men's jewelry and explore what's hot and what's not this year.

What's Hot:

1. Layered Necklaces: This year, it's all about layering. Stack different lengths and styles of necklaces to create a personalized and unique look.

2. Signet Rings: Signet rings are making a major comeback. They're not just fashionable; they can also be customized with personal engravings.

3. Minimalist Earrings: Tiny studs or hoops are a subtle yet stylish addition to your jewelry collection. They're versatile and can be worn with both casual and formal attire.

4. Mixed Metals: Don't be afraid to mix metals. Combining silver, gold, and other metals can create a striking and contemporary look.

5. Sustainable Materials: Eco-conscious consumers are opting for jewelry made from sustainable materials, like recycled metals and ethically sourced gemstones.

6. Religious and Spiritual Symbols: Crosses, hamsa hands, and other religious symbols are gaining popularity, reflecting a growing interest in spirituality and mindfulness.

7. Bold Bracelets: Chunky bracelets, whether made from leather, metal, or beads, are a bold statement piece that can add character to any outfit.

8. Personalization: Customized jewellery, from initials on a necklace to personalized charms, is a hot trend for 2023. It adds a meaningful touch to your accessories.

What's Not:

1. Oversized Bling: While statement jewelry is in, oversized bling is on its way out. Subtlety is key in 2023.

2. Overly Ornate Pieces: Intricate, overly ornate jewelry is less popular this year. Clean lines and minimalist designs are preferred.

3. Overmixing Styles: While mixing metals is trendy, combining too many styles can look cluttered. It's best to stick to a few well-chosen pieces.

4. Tarnished Metals: Well-maintained jewellery is a must. Tarnished or poorly kept pieces should be avoided.

5. Mass-Produced Pieces: One-of-a-kind or handmade jewelry is in demand. Mass-produced pieces are less desirable for those seeking a unique look.

6. Outdated Cultural Appropriation: Cultural sensitivity is important. Avoid appropriating symbols or designs from cultures to which you don't belong.

Men's jewellery trends for 2023 are all about self-expression, sustainability, and meaningful adornments. The key to staying stylish is to strike a balance between classic elegance and modern creativity, and, most importantly, to choose pieces that resonate with your own personality and values. So, whether you opt for layered necklaces, signet rings, or minimalist earrings, remember that your jewellery tells a story – make sure it's one that reflects the unique individual you are. Embrace the trends, but let your personal style shine through.