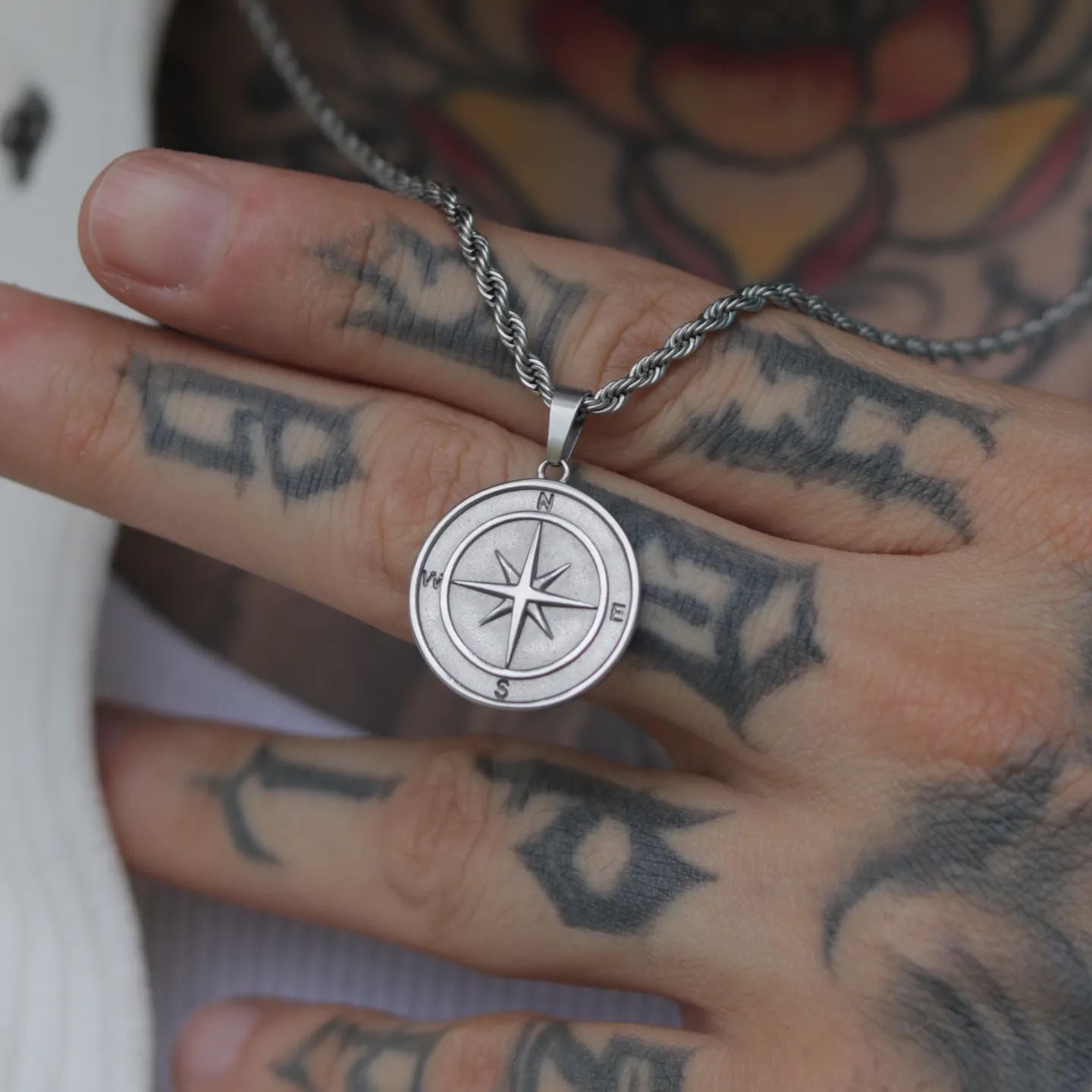 Men's Jewelry: The Essential Top 10 for Every Occasion
Gentlemen, we're here to talk about something that can elevate your style from ordinary to extraordinary – men's jewelry. Yes, you heard it right, real men sparkle. From power meetings to casual hangouts, we've got your jewelry game covered. So, fasten your seatbelts, because we're about to dive into the "Top 10 Essential Pieces of Men's Jewelry for Every Occasion." And remember, a little sparkle never hurt anyone!
1. The Classic Watch: The Timeless Must-Have
A classic wristwatch is the cornerstone of men's jewelry. It's not just a timepiece; it's a statement. Go for a sleek and timeless design for formal occasions and a bold, rugged one for casual events. A watch says you're punctual and stylish – a winning combo!
2. The Wedding Band: For Love and Commitment
If you've put a ring on it, you're already aware of the significance of this piece. Your wedding band symbolizes a lifelong commitment and love. Whether it's a simple gold band or a more intricate design, make sure it's comfortable because you'll be wearing it for a lifetime.
3. The Cufflinks: Suit Up in Style
When it's time to suit up, cufflinks are your secret weapons. They add sophistication and flair to your formal attire. Choose a pair that reflects your personality – from classic silver to quirky novelty designs. Just make sure they match your tie and pocket square for that extra oomph!
4. The Tie Bar: Keeping it Neat
A tie bar not only keeps your tie in check but also adds a dash of refinement to your outfit. It's like the elegant yet rugged superhero of men's jewelry. Use it to make a subtle statement or choose a vintage design for an old-school cool vibe.
5. The Signet Ring: Make Your Mark
Signet rings have been worn for centuries, symbolizing power and prestige. Today, they're a stylish way to add a personal touch to your look. Get one with your initials or family crest, and let your fingers do the talking.
6. The Leather Bracelet: Casual Cool
For casual outings, a leather bracelet is your go-to accessory. It adds a touch of ruggedness and pairs perfectly with jeans and a t-shirt. Choose one with simple metal accents for that added edge.
7. The Beaded Bracelet: Boho Charm
Beaded bracelets
are like the festival-goer of men's jewelry. They bring a bohemian, laid-back vibe to your look. Wear them with your favorite summer shirt for a cool, relaxed style.
8. The Necklace: Your Style's Finishing Touch
A
necklace
can be the finishing touch that ties your whole outfit together. Whether it's a simple chain or a statement pendant, choose one that suits your style and personality. A necklace is like the period at the end of your fashion sentence.
9. The Lapel Pin: A Splash of Colour
Lapel pins are making a comeback, and they're perfect for adding a pop of colour and personality to your blazer or suit. From quirky to classic, there's a lapel pin for every occasion. Plus, they make great conversation starters!
10. The Earring: Dare to Dangle
If you're feeling bold, consider an earring. It's a trendy choice and can add an edgy touch to your style. Whether it's a single stud or a dangle earring, it's all about self-expression.
There you have it, gents – the top 10 essential pieces of men's jewelry for every occasion. So whether you're suited up for a wedding, rocking casual cool at a weekend barbecue, or adding a touch of personality to your office attire, these pieces will have you shining in style. After all, real men aren't afraid to sparkle!