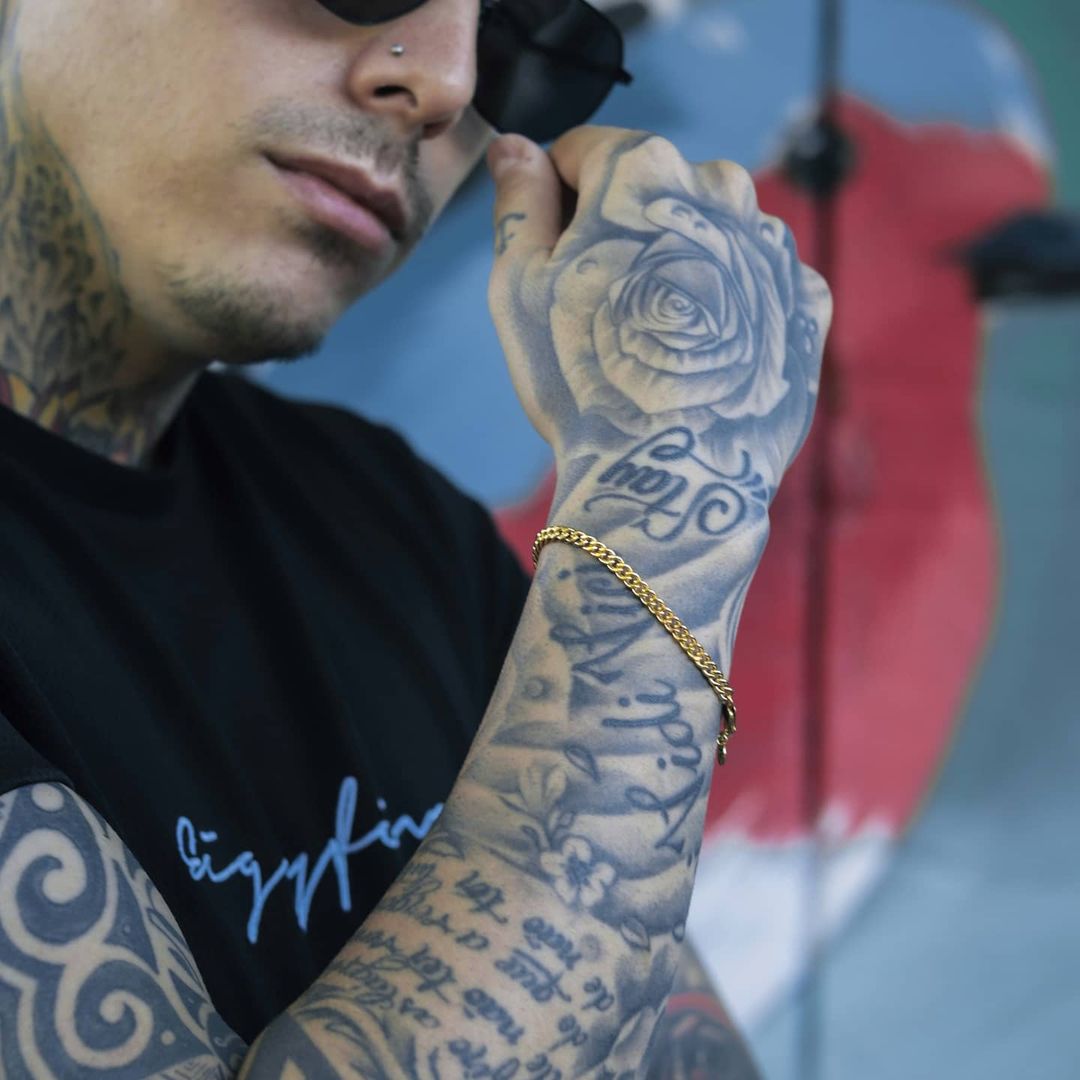 Wrist Wisdom: A Guide to Finding the Right Men's Bracelet Size
Finding the perfect bracelet size is a key aspect of rocking wristwear with confidence. Whether you're a seasoned accessory aficionado or just dipping your toes into the world of men's bracelets, understanding the average bracelet size is essential for achieving a comfortable and stylish fit. In this guide, we'll unravel the mysteries of bracelet sizing, share tips on measuring your wrist accurately, and explore different styles that cater to the diverse tastes of modern men.
The Average Men's Bracelet Size:
The average men's bracelet size typically ranges from 7.5 to 8.5 inches. However, it's crucial to note that wrists come in various shapes and sizes, and personal preferences can also influence the ideal fit. Striking the right balance between comfort and style is the key to making a statement with your wristwear.
Measuring Your Wrist:
Before diving into the world of bracelets, it's essential to know your wrist size. Here's a simple guide to help you measure your wrist accurately:
Gather Your Tools:

Use a flexible measuring tape or a piece of string, a ruler, and a pen.

Wrap and Measure:

Wrap the measuring tape or string around your wrist just above the wrist bone. Ensure it's snug but not too tight.

Mark the Spot:

If you're using a string, mark the point where it meets the end. Lay it flat and measure the length with a ruler.

Add Wiggle Room:

Add about 0.5 to 1 inch to the measured length. This additional length accommodates movement and ensures a comfortable fit.
Popular Men's Bracelet Styles and Sizing Tips:
Beaded Bracelets:

Beaded bracelets come in various bead sizes. For a comfortable fit, choose a size that allows the beads to sit nicely around your wrist without being too snug or loose.

Leather Bracelets:

Many leather bracelets feature adjustable closures. Measure your wrist size and opt for a bracelet with multiple sizing options to achieve a personalized fit.

Cuff Bracelets:

Cuff bracelets should fit snugly around your wrist without squeezing. Choose a size that falls within your wrist circumference for optimal comfort.

Chain Bracelets:

Chain bracelets can be adjustable or come in different lengths. Ensure the bracelet's size complements your wrist and allows for unrestricted movement.
In the world of men's bracelets, size matters. Armed with the knowledge of your wrist measurements and an understanding of different bracelet styles, you can confidently explore and experiment with wristwear. Remember, comfort is key, and finding the right size ensures that your bracelet not only looks good but feels good too. So, measure your wrist, explore diverse styles, and let your bracelets reflect your unique personality and style. After all, your wrist is your canvas—adorn it wisely!