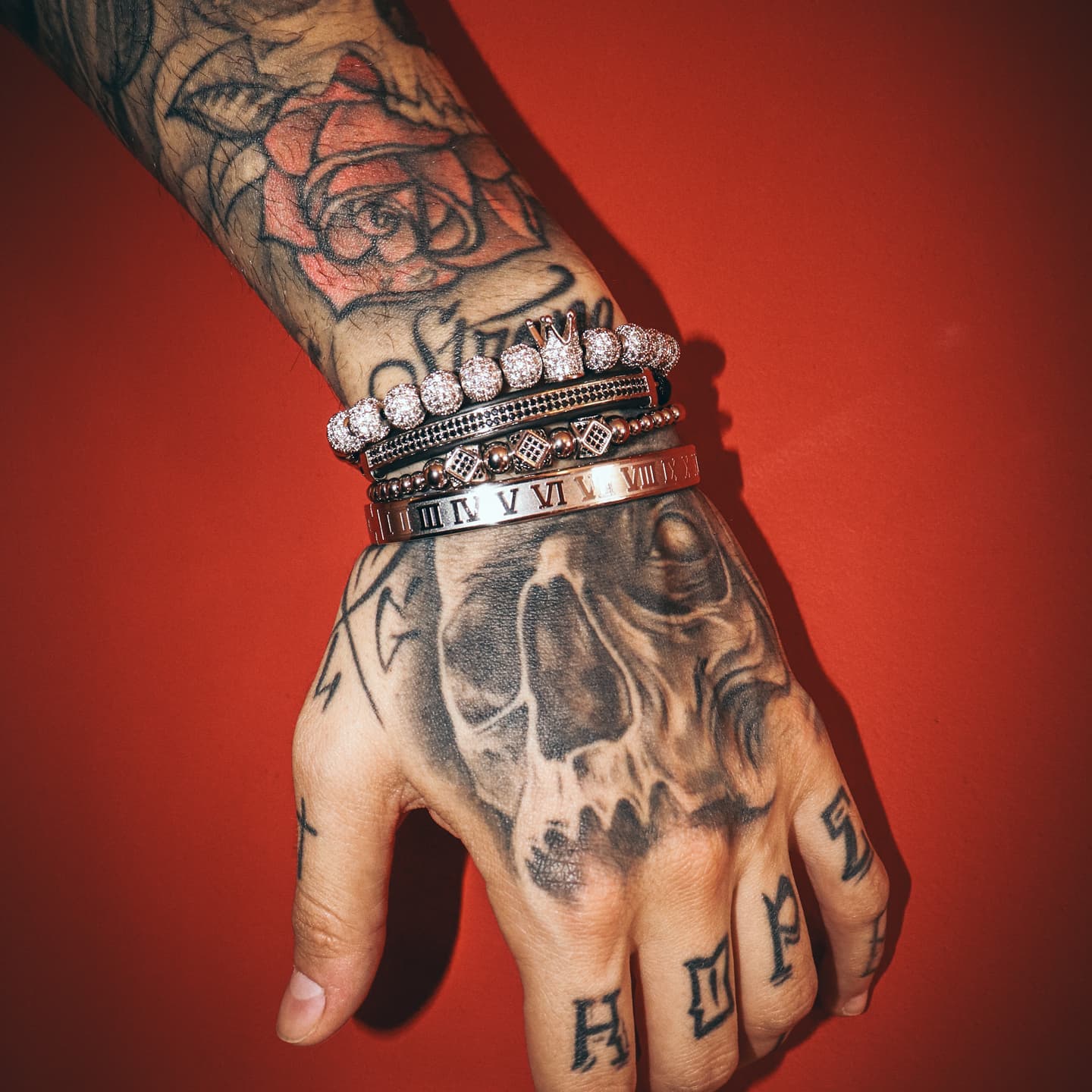 Crafting Individuality: A Guide to DIY Men's Jewelry for the Creative Soul
In a world of mass-produced accessories, there's a certain satisfaction in creating something unique that reflects your style and personality. DIY men's jewelry is not just about crafting an accessory; it's about infusing a piece of yourself into every bead, wire, or pendant. Join us on a creative journey as we explore the joys of crafting your own unique men's jewelry, turning your visions into wearable art.
Discovering Your Style:

Before diving into DIY men's jewelry, take some time to explore your personal style. Are you drawn to rustic leather, minimalist beads, or perhaps metallic accents? Understanding your aesthetic preferences will guide your creative process.

Choosing Materials:

DIY men's jewelry offers endless possibilities in terms of materials. Consider using leather cords, various types of beads, metal charms, and even unconventional materials like nuts and bolts. The choice of materials can significantly impact the final look and feel of your creation.

Essential Tools for Beginners:

Building a basic toolkit is the first step for any DIY enthusiast. Start with essentials like pliers, wire cutters, and a bead mat. As you advance, you can explore additional tools such as crimping pliers and a jump ring opener.

Beaded Bracelets: A Gateway to Creativity:

Beaded bracelets are an excellent starting point for DIY men's jewelry. Experiment with different bead sizes, colors, and materials. Incorporate meaningful symbols or gemstones for a personalized touch. Stringing beads allows for endless customization.

Leather Cuffs: Adding a Touch of Edge:

Crafting a leather cuff is a project that combines simplicity with edginess. Experiment with different leather textures, widths, and colors. Add metal studs, rivets, or even personalized engravings to elevate the rugged charm.

Metal Stamping: Leaving Your Mark:

Metal stamping is a technique that allows you to imprint letters, numbers, or symbols onto metal surfaces. Whether it's a significant date, initials, or a mantra, metal stamping adds a unique and personal element to your creations.

Wire-Wrapped Pendants: A Twist of Elegance:

Create your own wire-wrapped pendant by shaping and wrapping wire around a chosen stone, crystal, or even a found object. This technique allows for intricate designs, turning a simple pendant into a statement piece.

Macramé Mastery: Crafting Knots and Patterns:

Macramé is a versatile technique involving intricate knotting patterns. Design your own macramé bracelets or necklaces using different knot styles and incorporating beads or charms for added flair.

Repurposing Vintage Finds:

Explore thrift stores or your own collection of old jewelry to find unique pieces that can be repurposed into something entirely new. Unearth vintage charms, pendants, or even broken jewelry components for a touch of nostalgia.

Personalized Charm Bracelets: Tell Your Story:

Craft a charm bracelet that tells the story of your life. Add charms representing hobbies, milestones, or personal achievements. Each charm becomes a wearable memory, making your DIY creation truly one-of-a-kind.
Embarking on the journey of DIY men's jewelry is not just about crafting accessories; it's about embracing your creativity and expressing your individuality. Whether you're a seasoned crafter or a novice, the joy of wearing something you've created with your own hands is unparalleled. So, gather your materials, unleash your creativity, and let the process of crafting your own unique men's jewelry become a fulfilling and expressive adventure.