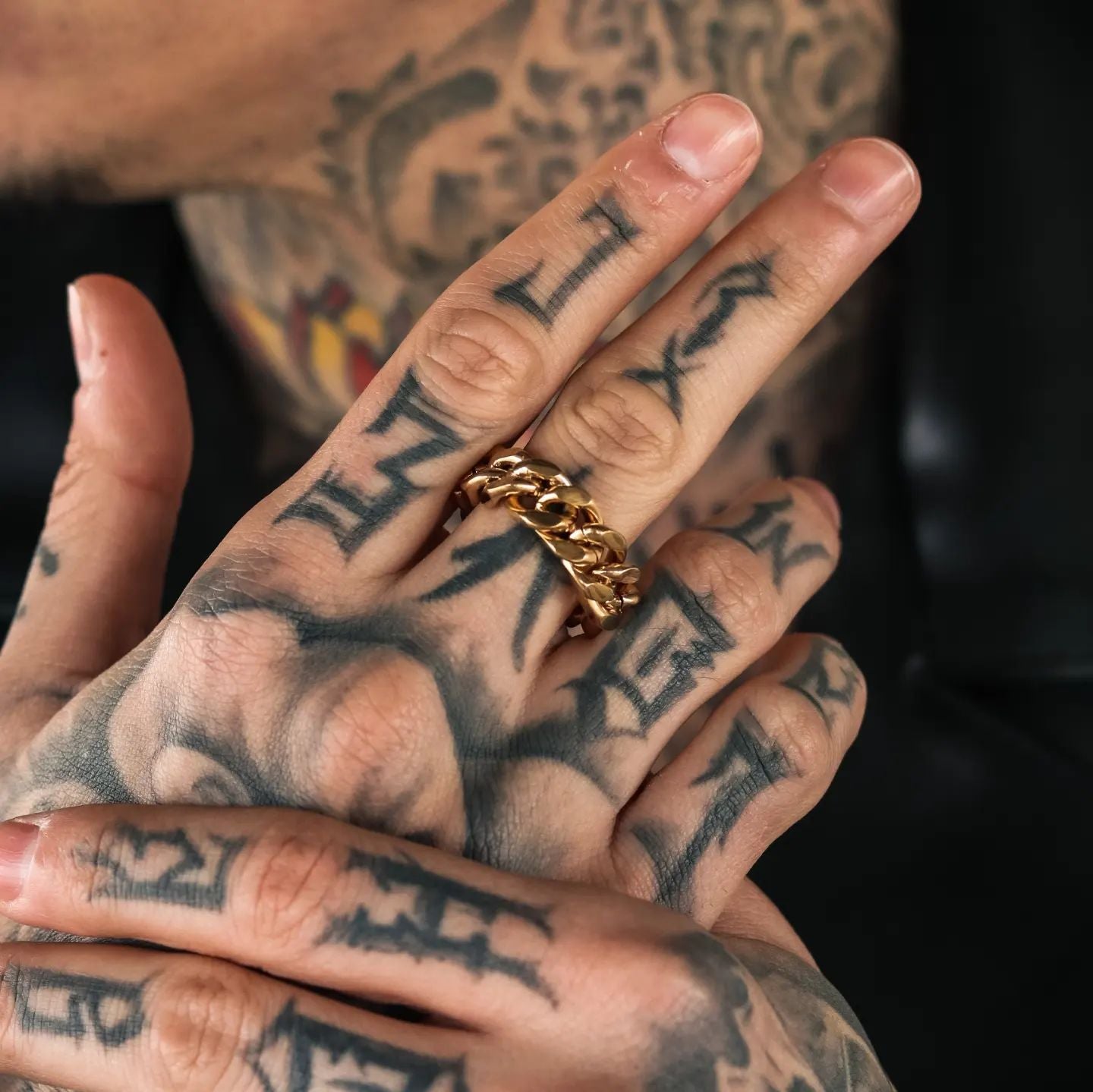 The Unbroken Circle: A Historical Odyssey of Men's Rings and Their Symbolic Journey
The history of men's rings is a captivating narrative that spans cultures, centuries, and an array of meaningful symbols. From ancient civilizations to modern times, men's rings have served as powerful symbols, conveying status, allegiance, and personal expression. Join us on a journey through time as we explore the rich and diverse history of men's rings, unraveling the stories woven into these enduring symbols.
Ancient Egypt: The Signet Ring as a Symbol of Authority

In ancient Egypt, men's rings, particularly signet rings, were symbols of authority and power. These rings often featured engraved insignias or symbols that were used as personal seals, signifying the wearer's status and influence.

Roman Signet Rings: A Mark of Prestige

The Romans adopted the use of signet rings, engraving intricate designs or family crests onto precious stones. These rings were not only symbols of prestige but also served practical purposes, functioning as a signature in the sealing of documents.

Medieval Europe: Ecclesiastical and Noble Rings

During medieval times, men's rings took on various forms. Ecclesiastical rings, adorned with religious symbols, were worn by clergy members, while nobility showcased their wealth with rings featuring precious gemstones and intricate craftsmanship.

Renaissance Revival: Poison Rings and Memento Mori

In the Renaissance era, rings became more ornate and symbolic. Poison rings, with hidden compartments, were fashionable among the elite. Memento mori rings featured symbols of mortality, serving as reminders of life's transient nature.

Victorian Era: Sentimental Rings and Mourning Jewelry

The Victorian era saw a surge in sentimental rings, often exchanged as tokens of love and affection. Mourning rings, adorned with black enamel and sometimes incorporating the deceased's hair, were worn as a remembrance of lost loved ones.

Art Deco Elegance: Geometric Designs and Gemstones

The Art Deco period embraced bold geometric designs and vibrant gemstones. Men's rings of this era often featured intricate patterns, architectural influences, and the use of colorful stones like onyx, jade, and diamonds.

Mid-20th Century: College Rings and Signifying Achievements

College rings became popular in the mid-20th century, serving as symbols of academic achievement and affiliation. These rings often featured school emblems and were worn with pride by graduates.

Modern Symbolism: Personalized and Expressive Rings

In contemporary times, men's rings have become highly personalized, reflecting individual style, beliefs, and milestones. From wedding bands to statement rings, men use these pieces to convey their unique identities and stories.
The journey of men's rings through history is a testament to the enduring power of symbolism. From serving as marks of authority in ancient civilizations to becoming expressions of individuality in the modern era, men's rings have evolved alongside cultural shifts. Whether simple or ornate, each ring carries a story, and as we wear these symbols on our fingers, we become part of a legacy that spans centuries—an unbroken circle connecting us to our ancestors and the countless stories etched into the metal and stones.