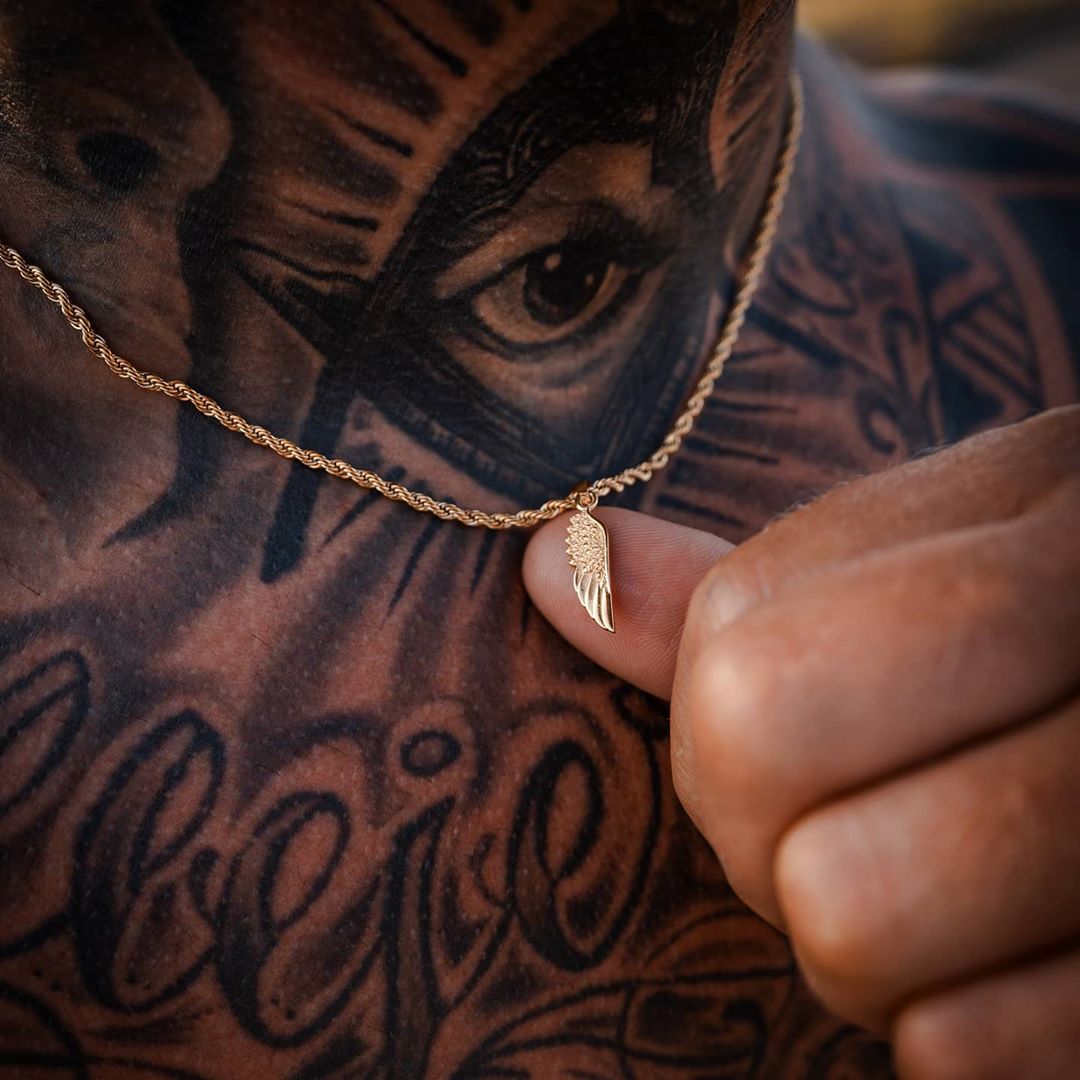 Dapper and Daring: The 10 Best Men's Jewelry Pieces to Wear in 2023
In the ever-evolving realm of men's fashion, accessories have become the linchpin for personal style. As we step into 2023, the world of men's jewelry is ripe with innovation and bold choices. From classic pieces with contemporary twists to avant-garde designs pushing boundaries, here are the 10 best men's jewelry items to elevate your style this year.
Signet Rings: Timeless Elegance Signet rings have transcended generations, and in 2023, they continue to be a staple in men's jewelry. Opt for a classic design or choose a modern take with engraved initials or symbols. These rings effortlessly blend sophistication with personal flair.

Minimalist Cuff Bracelets: Understated Chic Minimalism reigns supreme, and cuff bracelets embody this aesthetic with finesse. Sleek and simple, these bracelets add a touch of modernity to any ensemble. Whether in silver, gold, or black, a minimalist cuff is a versatile accessory that complements both casual and formal looks.

Beaded Bracelets with Charms: Casual Cool Beaded bracelets continue to be a go-to choice for casual, laid-back style. In 2023, elevate this classic look by incorporating charms or pendants that hold personal significance. It's a subtle yet effective way to infuse personality into your accessory game.

Chunky Chain Necklaces: Bold Statements Make a bold statement with chunky chain necklaces. From oversized links to thick Cuban chains, this trend exudes confidence and adds an edgy touch to any outfit. Wear it solo for a striking effect or layer with subtler pieces for a well-balanced look.

Personalized ID Bracelets: Wearable Stories ID bracelets take a personalized turn in 2023. Engrave meaningful dates, coordinates, or names onto these sleek accessories, turning them into wearable stories that reflect your journey. This trend seamlessly combines sentimentality with style.

Leather Wrap Bracelets: Bohemian Edge Embrace a touch of bohemian flair with leather wrap bracelets. These versatile accessories wrap effortlessly around the wrist, offering a rugged and laid-back charm. Look for styles with metal accents or braided details for added visual interest.

Sculptural Rings: Artistic Expression Sculptural rings are pushing the boundaries of traditional jewelry design. Geometric shapes, abstract forms, and unconventional materials make these rings an avant-garde choice for the fashion-forward man. Let your fingers become a canvas for artistic expression.

Mismatched Earrings: Asymmetrical Allure Breaking away from symmetry, mismatched earrings are gaining popularity among men. Whether it's studs, hoops, or ear cuffs, this trend allows you to express your individuality with an edgy and unconventional twist.

Watch and Bracelet Combos: Synchronized Style Coordinate your timepiece with complementary bracelets for a synchronized and polished look. Whether it's a leather strap watch paired with beaded bracelets or a metal watch combined with minimalist cuffs, this trend ensures that your wrist game is on point.

Pendant Necklaces with Meaning: Symbolic Statements Opt for pendant necklaces with symbolic meaning. From cultural symbols to meaningful charms, these necklaces add depth to your style while conveying a personal narrative. Choose pieces that resonate with your values or experiences.
In 2023, men's jewelry is all about embracing diversity, expressing individuality, and making bold statements. Whether you prefer timeless elegance, minimalist chic, or avant-garde designs, these 10 best men's jewelry pieces offer a myriad of options to suit every style. So, step into the year with confidence, experiment with these trends, and let your accessories become a powerful extension of your personality. The world of men's jewelry is evolving, and there's no better time to showcase your dapper and daring style.